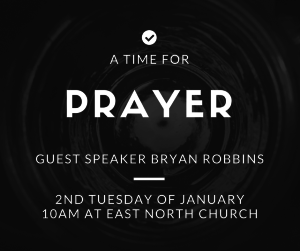 Location: East North Church

 (4108 E. North St. Greenville, SC 29615.)


Speaker:

Bryan Robbins, Pastor of Missio Dei Asheville 
---
About this event:
We want to start off 2017 and this gathering by coming together for prayer and encouragement on what it means to live as Spiritual leaders. A healthy church planter / pastor knows the importance of prayer, not only as a means to the end of gospel ministry but also as an expression of an intimate & dependent relationship with God.  This time together is intended to encourage you through fellowship with other area pastors and to equip you so that you are strengthened in your personal understanding and practice of
Spiritual Vitality
.
---
Audio
---
About Bryan Robbins:
Originally from Tampa, FL, I've called Asheville home since 1990. After graduating from UNC-Asheville in '04, I joined the staff of a local church and later developed and led a mission of that church before teaming up with Kurt Hannah to plant Missio Dei in 2007. I've served as an elder and even the worship pastor here before becoming the lead pastor in 2010.
I'm privileged to be the husband of Christina, whom I met in my high school chemistry class. We were married in 2003 and have three children:  Elijah, Sophia, and Ezra. In my spare time, I enjoy playing in the yard with my kids, or tinkering on my motorcycle.